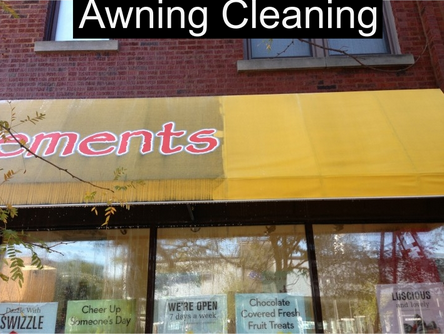 Awning Pressure Washing Chicagoland
If you a business you most likely bought your awning to attract the eye. If it is not doing that for you anymore it is time for a good cleaning.
From cloth Sunbrella awnings to vinyl back lit canopies we have been awning pressure washing in Chicago for years.
We have a specific process we have perfected while awning pressure washing over the past 25 years. From the dirtiest cloth awnings with lichens and mold spores growing out of them to just the normal dirty awning that needs to be brightened up a bit we have got the answer to your problem.
If you would like to find out more about our cleaning process, a test area or an estimate please call. 312-384-0044