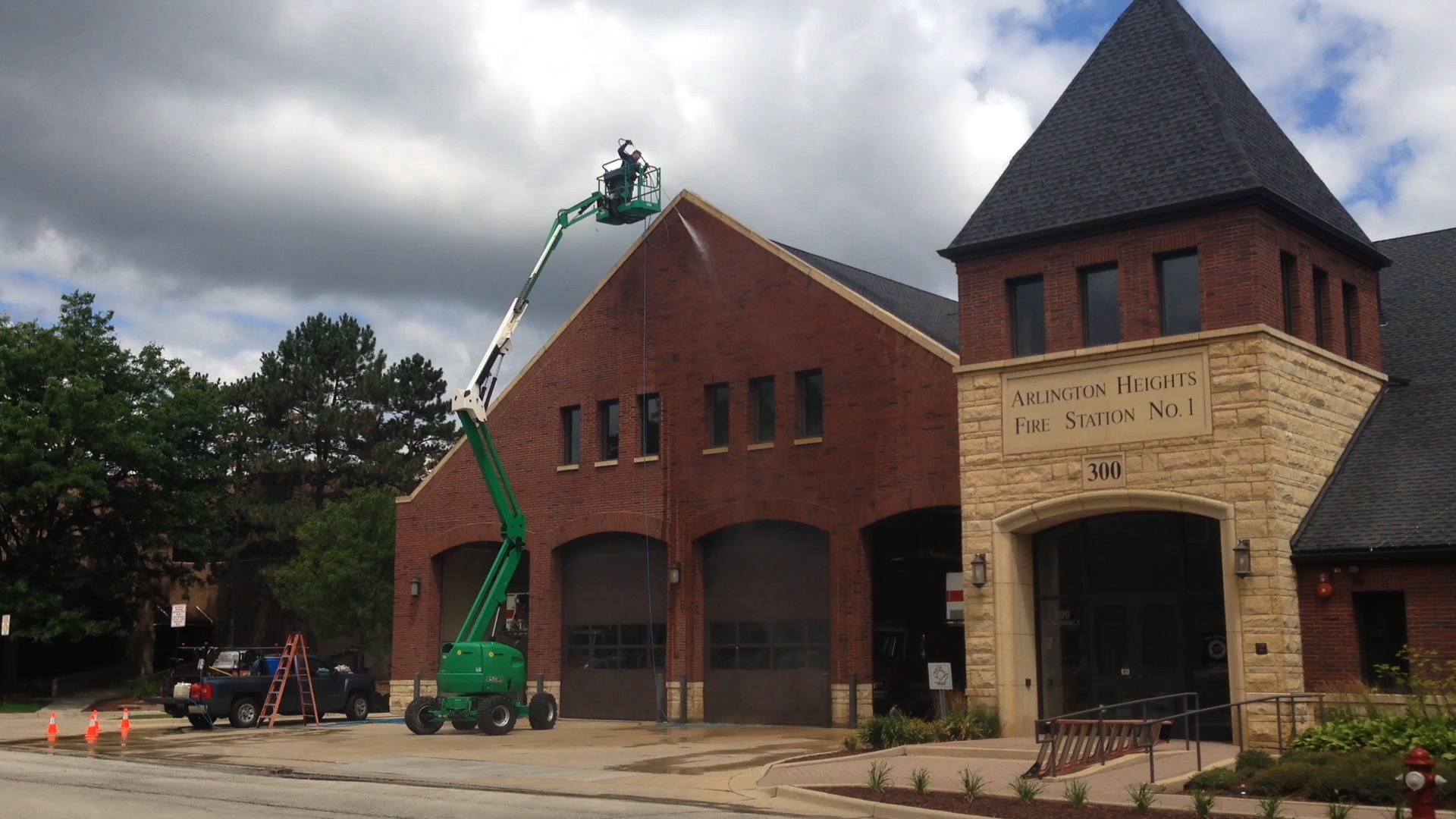 Building Pressure Washing Chicago
We perform building pressure washing Chicago for brick and block and limestone and precast. We have the experience you want when looking for a building pressure washing company in Chicagoland. We also are experts at power washing facades made of terracotta, dry-vit -E.I.F.S. and some of the newer surfaces like porcelain enamel, alloy panels and reinforced fiberglass.  We have perfected many different methods to cleaning these different types of surfaces over the last 25 years.
We have been using man lifts and swing stages for many years and also love to pressure wash the smaller homes and 3 flats.
So whatever type of surface you have to be pressure washed and no matter what size building you have we would love to show you our work.
For more information please cal 312-384-0044