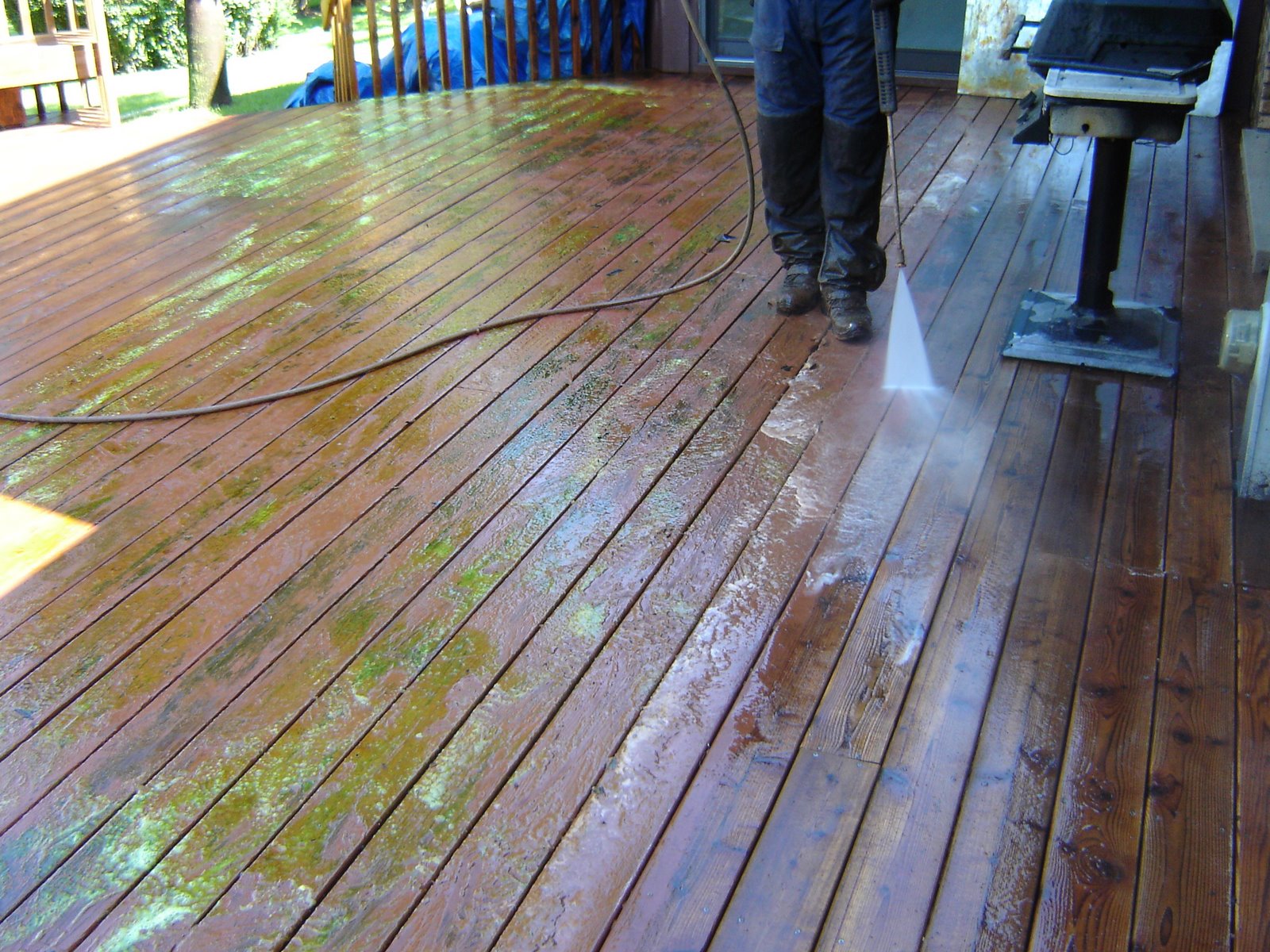 When refinishing decks it all starts with a clean and dry deck.
How we get to that point is different for every job some decks have old stain that may be in bad shape and/or peeling for this the deck will need to be completely stripped.
Other decks just need a good cleaning.
After one of those services we need to let the deck dry properly before we apply a semi translucent stain to the wood to protect it from the elements like water an UV rays.