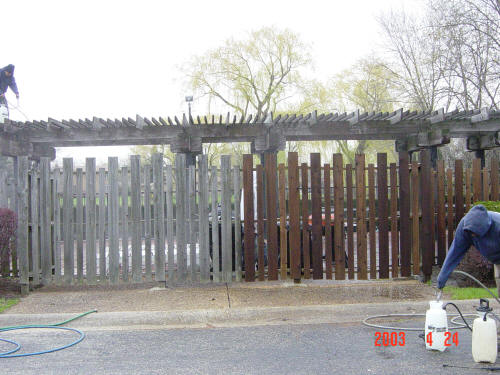 Fence Refinishing Chicago
So is your fence getting a little dingy looking? A little grey? We can fix that and make it last.
We first start out by applying a special soap to the fences surface that loosens mold, mildew and that weathered grey look free from the surface.
Then we use steam to pressure wash the fence and not only remove but deep clean the wood.
After letting the fence dry for a couple days we  come back and apply a semi translucent stain to the wood to protect the fence from the rain and UV rays that made it look like that in the first place.