Residential Pressure Washing Chicago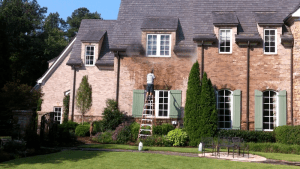 We know this site looks like it is geared toward commercial pressure washing, but we really do a lot of residential pressure washing in Chicagoland.
As a matter of fact almost everyday after the commercial pressure washing is done around 9-10 am it is time to get to the residential pressure washing.
From your basic siding types like Vinyl, aluminum, hardy and cedar to brick block and stone.
From the gutters, soffit, fascia, down spouts,window frames, brick, stone and siding to patios, sidewalks, retaining walls, garage floors and basements.
If you are looking for a company you can trust to do the right thing even when no-one is looking and knows how much you care about your home please call 312-384-0044.